IBM Tape Libraries and Autoladers

Protect, access and manage mission-critical data
Enable faster data migrations, reduce the complexity and increase the frequency of backups, and streamline governance in a secure and cost-effective way.
Why IBM tape libraries?
Typically, 80% or more of data is either never or infrequently accessed after 90 days. Tape is the optimal media for storage of this cold data, which has lower performance requirements than active data does. Relying on IBM tape drives and libraries instead of disk storage for long-term data retention makes it possible to dramatically reduce the cost of storing growing amounts of data. 
IBM offers a full range of tape libraries and autoloaders featuring high performance and capacity for entry-level, midrange and enterprise system environments.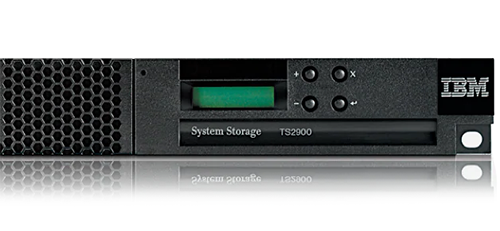 This single-drive, low-profile automated tape solution is designed for small-to-midsized tape environments. It leverages the technology of half-height Linear Tape-Open (LTO) Ultrium tape drives to help create a high-capacity tape storage solution suited for handling backup and archival data storage for Windows, Linux and other open system environments.

This is a high-density, highly scalable, easy-to-manage solution designed to keep data securely stored long-term while helping to reduce the costs associated with data center space and utilities. Its modular design enables you to increase cartridge and drive capacity as needed.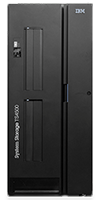 Designed to help midsized and large enterprises respond to storage challenges. This solution provides advanced capabilities for integrated tape drive and media management, delivered within a single-pane-of-glass management console.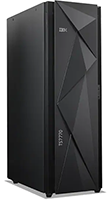 A mainframe virtual tape solution that optimizes data protection and business continuance for IBM Z data. It operates at disk speeds while maintaining compatibility with existing tape operations.